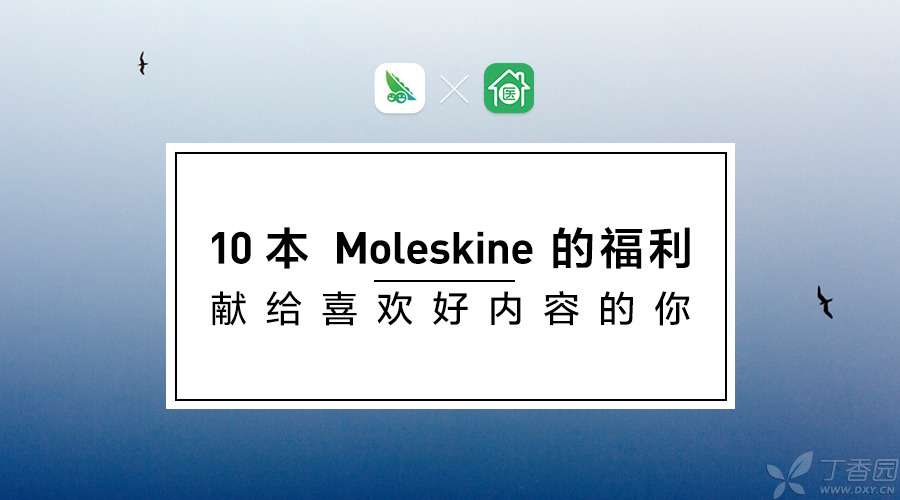 Words, music and movies are essential things in life.
We call them [content].
Good content is the nourishment of life and the glimmer of light in the long night, giving us warm light.
Among these [contents], health knowledge is very special. It cannot help us resist diseases, but it gives us real help. However, once we receive wrong information, it is easy to lay hidden dangers for our health.
We respect those who need good content, persist in the pursuit of knowledge and beauty, and let us believe that we have been doing the right thing.
We also respect those who produce good content and show their professional knowledge and expectations for a better life to everyone through content.
But like the goods placed on the innermost shelf, an application that provides good content is hard to find. An icon, a brief introduction and several screenshots are not even as direct as the cover of a magazine on a newsstand.
As an application that provides professional health knowledge, Dr. Clove has always insisted on producing reliable health knowledge, although it has the most professional doctor author group and the most responsible professional editing team, but it is difficult to show our professionalism in the application market.
Today, our good partner Pea Pods just released the [Application Preview] function.
When you search for [Dr. Clove] in pea pods, you can see the latest article of Dr. Clove instead of a few simple introductions and cold screenshots. You can look at the content before deciding whether to download and install it.
We are glad that from now on [Doctor Clove] will no longer be [described], but will be [felt] by you.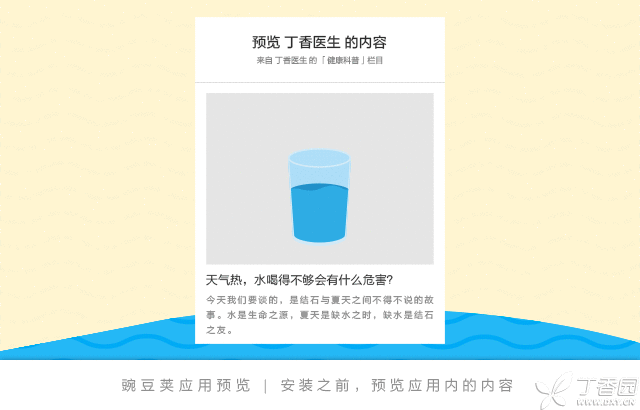 Other types of content can also be [felt]. You can find the most suitable music application for you, the most suitable text application for you, and the most professional health application.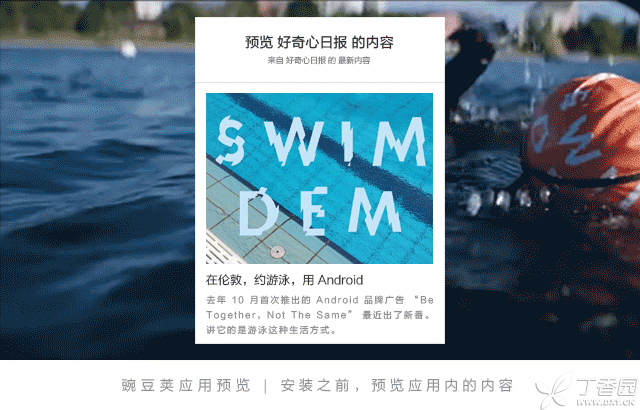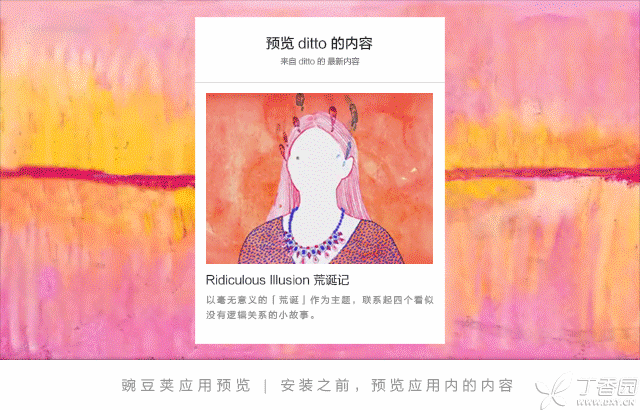 Health, like music, can make your life better.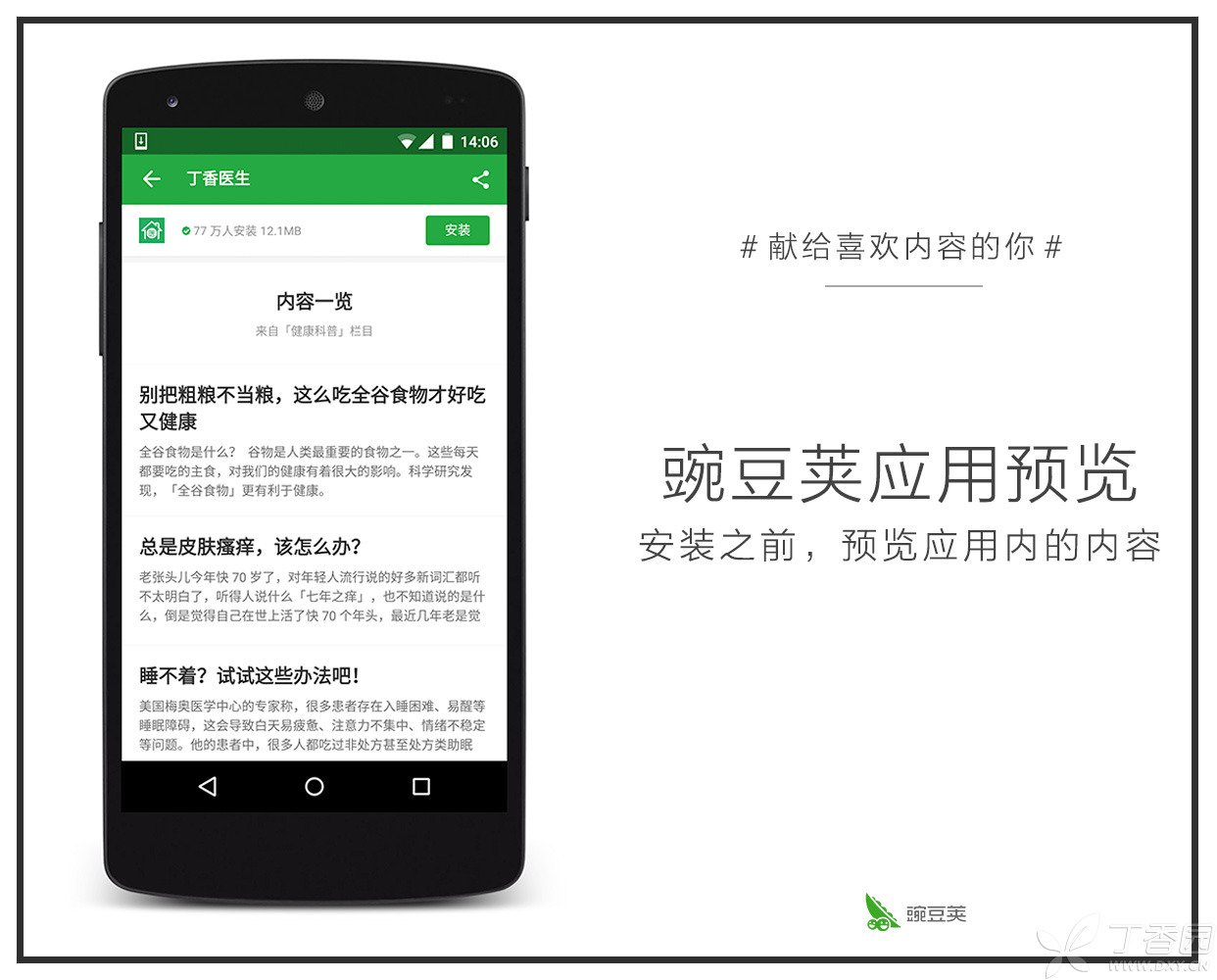 Finally, I prepared a small gift for everyone-Moleskine's notebook.
I hope you can help us share this news with more friends who like content, so that they can also find more favorite content applications through [Pea Pods Application Preview Function].
Click on the upper right corner to successfully share the article to Sina Weibo, @ Doctor Clove and @ Pea Pods, and add the label # to you who like good content #, and you will have the chance to get it. We have prepared a total of 10 copies for you. I also hope you can use this notebook to make your own health records.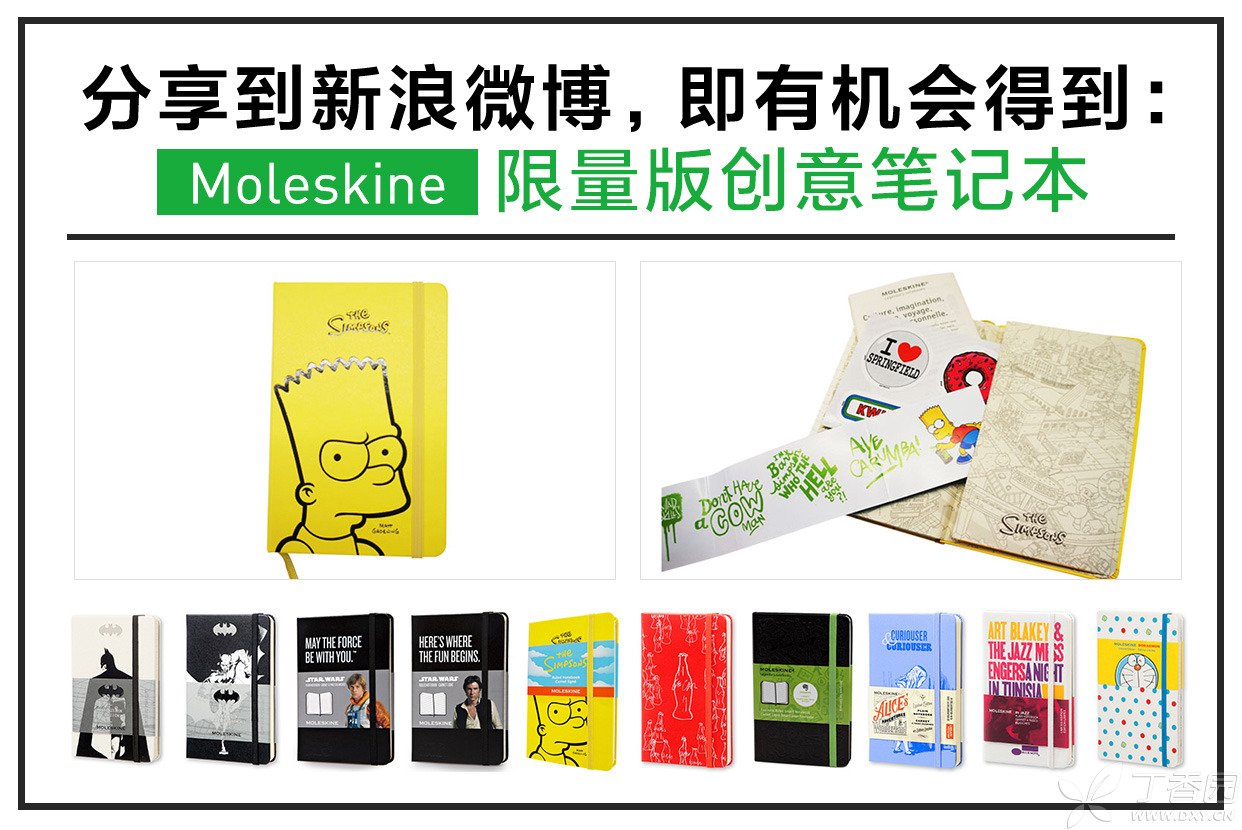 May you come across more good content unexpectedly.