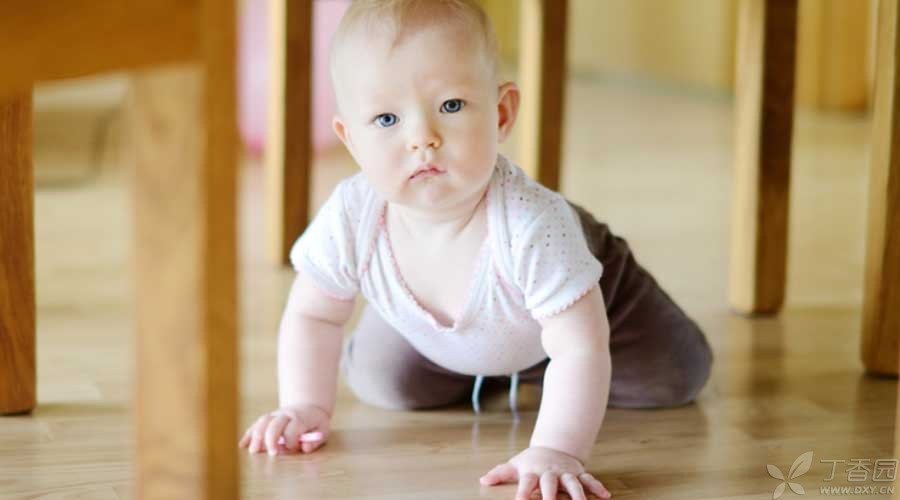 It is said that the baby will climb at the age of 8 months. In fact, once he starts to use his hands and feet, he can touch the things on the table cabinet and even pull the low-hanging tablecloth, which may hurt him.
So you need this [watch list] to be safe for him to start climbing.
In the bathroom
Water depth: The bath water only needs to reach his feet, about 5 ~ 7 centimeters deep. Water temperature: warm but not hot, 38 ~ 40 degrees Celsius. Use your wrist to try, the most reliable is the thermometer. When draining water, put cold water first, then hot water. Anti-skid: Put anti-skid mats in the bathtub and on the floor. Empty buckets and basins, shallow water cannot be left.
Kitchen
When holding the baby, Don't hold hot things or stir-fry at the same time. Don't put hot food and water on the edge of the table and cabinet. The handle of the pan and pot should be turned to the direction behind the stove. The door of the oven and oven should be locked. Use a specific child safety locking device to prevent the igniter and knob lid of the stove from being opened by the child. Try not to let the child enter the kitchen.
Car
Use car child safety seats. Install safety seats correctly: Install safety seats in the middle of the rear seat. Children before the age of 2 are recommended to use safety seats facing back. Make sure that someone is watching the baby when using seat belts.
Crib
Don't sleep on soft, fluffy bedding, pillows, comfort blankets or sheepskin. When the baby can get up with hands and feet, remove unstable things and hanging toys. When the child can stand up with something pulled, make a mat. When sleeping, don't put toys on the bed.
Door
Use door stops to prevent fingers from getting caught.
Socket, wire
Plugs and sockets should be covered or hidden. Hide the wires behind the furniture and put them in the wire storage box.
Fall prevention
Don't leave the baby alone on the bed, sofa, chair or other table. The windows should have guardrails or even protective nets. Small railings should be installed at the bottom and top of the stairs to block the child. Railings with gaps of more than 10cm should be blocked with something, such as plastic fences, etc. Use seat belts (or bring your own) for shopping carts in shopping malls.
Finally, remember the most important one: Never leave your baby unattended for a few seconds.