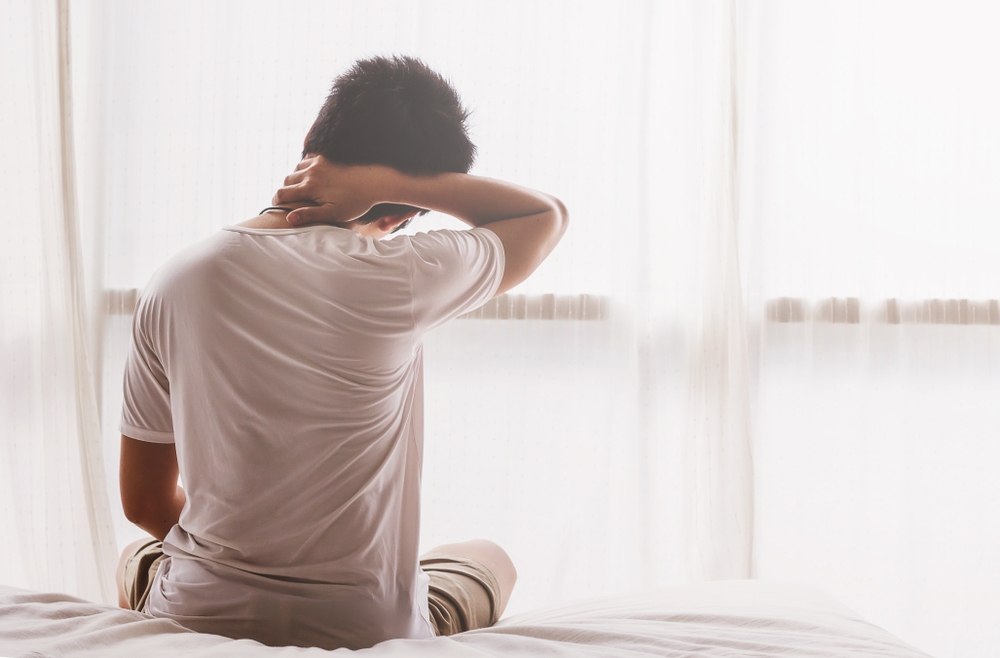 Editor's Note:

According to the latest news from China CDC, as of September 2016, China has reported 654,000 living HIV infections and patients, with a cumulative death of 201,000. From January to September, there were about 96,000 new AIDS cases nationwide, of which 94.2% were sexually transmitted infections.

Clove Garden (Micro Signal: dingxiangwang) wants to tell you one thing today. In fact, even if you have sex with AIDS patients or patients without knowing it, you have not used condoms, and not 100% will be infected with AIDS. As long as it is done-prevention after exposure.
Yang Jie's net name is very loud and smooth, including the teachers of the National Center for Disease Control and Prevention, who like to call him [Gaga] directly. Once, a teacher in charge of behavioral intervention called their organization, and his colleague said, Oh, you are looking for Director Yang Jie. The teacher also paused, oh, it was Gaga.
Why is his name so loud?
This is because he has cooperated with many agencies including the US Centers for Disease Control and Prevention (USCDC), the China Centers for Disease Control and Prevention's Sex AIDS Center (NCAIDS), the Joint United Nations Programme on AIDS (UNAIDS), the World Health Organization (WHO) and others in controlling the spread of AIDS for as many as 10 years.
I have worked with him for a long time because of my previous work, and his more important identity is my good friend. This time, I found him and asked him to tell me stories.
His job is very special, About 10,000 people may not be able to find a colleague. He is a [gay AIDS public health service support], The organization he manages, called "Deep Blue Public Health Consulting Service Center", provides free testing services for hundreds of thousands of [comrades] in Tianjin. In addition, he also provides referral services to CDC or infectious disease hospitals for gay men found infected with HIV.
He has accumulated many stories by providing such services to 10,000 younger [comrades] every year.
It's all true
For doctors, the biggest fear of work is that they are accidentally stabbed by a needle tip or injured by various medical devices while working. If the needle tip or medical device is bloody, or even definitely, the blood of HIV-infected people is carried, this kind of situation, think about it can make the scalp of medical staff pins and needles, right?
Similarly, if you find your boyfriend who had a good night with you the night before and found himself HIV positive in the physical examination the next day, and you didn't use condoms because you were too hearty last night, can this make you feel burned and confused?
Gagana has encountered many such situations.
There was a pair in August this year. The two young men were together the night before when they arrived, so they held hands when they entered the door for inspection.
The inspection is not difficult, Gaga hired a professional nurse to take samples, Only take a little fingertip blood, test paper a test, about 20 minutes can see the preliminary screening results. People who are afraid of pricking their fingers can also use gum secretion, and the preliminary screening results can be seen soon. Once the preliminary screening results are found positive, they will immediately resample, carry out confidential registration and send the blood samples to the CDC for confirmation.
The results came out, one of them was positive and the other was negative, but they had sex without any protection last night! Gaga asked the two men to go to the consultation room alone to explain the examination results. After obtaining the approval, he also carried out [sexual partner positive notification], which is a public health protection strategy recommended by WHO. The positive one was sad, but the negative one was shocked even more. The whole person's face was bloodless. During the whole notification process, he staggered to faint.
[But you can accept post-exposure prevention intervention so that even if you didn't use a condom the night before, you can still prevent you from contracting HIV! ]
Gaga's words saved the negative subject from despair, like a drowning man seizing the trunk of the water, and like a man falling from a high place suddenly falling on the mat, his gray eyes gleaming: I want how to do it? I can do anything what can do!
Post-exposure prevention is a remedy.
Gaga also faced many such situations. He sincerely introduced the medical intervention method of [post-exposure prevention] to the negative one. In fact, it refers to men who have sex with men who block infection through post-exposure preventive medication in the event of non-occupational exposure.
That is to say, when men who have sex with men have unprotected men who have sex with HIV infected persons or people with unknown infection status, they can be referred to the local infectious disease hospital after being evaluated and receive post-exposure prevention and intervention services at their own expense.
The first step is to evaluate the applicable object. See if the other party meets the following criteria.
HIV antibody test is negative; Unprotected insertion has occurred; The source of exposure is clearly HIV carriers or their infection status is unknown; The exposure occurred within 72 hours.
The negative one of the two subjects received by Gaga meets all the above conditions. However, if the two subjects correctly use condoms during sexual intercourse, or both are HIV antibody negative, they do not need to receive such post-exposure preventive drugs.
Of course, Gaga is already a very experienced consultant. He evaluated the consultation and believed that it met the standards for preventive medication after exposure. He provided him with explanations on the principles of preventive medication after exposure, side effects of drugs, importance of medication compliance and matters needing attention during follow-up.
How's medication is very important to doctors.
There are guidelines for determining the medication plan after exposure.
The starting time of preventive medication after exposure is within 24 hours after exposure, the earlier the better, and the latest is no later than 72 hours. The medication time is 4 weeks (28 days).
The medication plan can refer to the relevant occupational exposure treatment methods, or adopt the following drug combinations:
Combination 1:
Any of the three drugs of Lopinavir/ritonavir/EFV/Isentress + tenofovir (TDF) + lamivudine (3TC)
Combination 2:
Any of the three drugs of Lopinavir/ritonavir/EFV/Isentress + tenofovir (TDF) + entracitabine (FTC)
It is worth noting that for medical staff, if there is a risk of HIV exposure at work, this medication plan is also effective. If it is judged as occupational exposure, medication is free.
However, if the exposure risk is caused by sexual behavior, a fee is required, and the fee is between 1800 and 4000 yuan according to different drug combinations.
After medication, it is important to pay attention to the results.
It has been three months since August, and the window period for AIDS is also three months. That is to say, if the negative couple received by Gaga is unfortunately infected, it can be found to be HIV positive by now.
Fortunately, however, they were tested on the second day of high-risk sexual behavior and received good follow-up and intervention services.
Therefore, during the continuous follow-up in the middle, his HIV antibody test results and nucleic acid test results were negative. In the latest test, Gaga was very happy to inform them that the window period had passed and there was no success!
But in the future, condoms will be used! If we are not sure that we can use it every time, then we can try prevention before exposure. Continuous pre-exposure medication is more protective than repeated post-exposure medication.
Copyright of Clove Garden. No reprinting is allowed without permission.
Photo Source: Station Cool Hailuo Creative