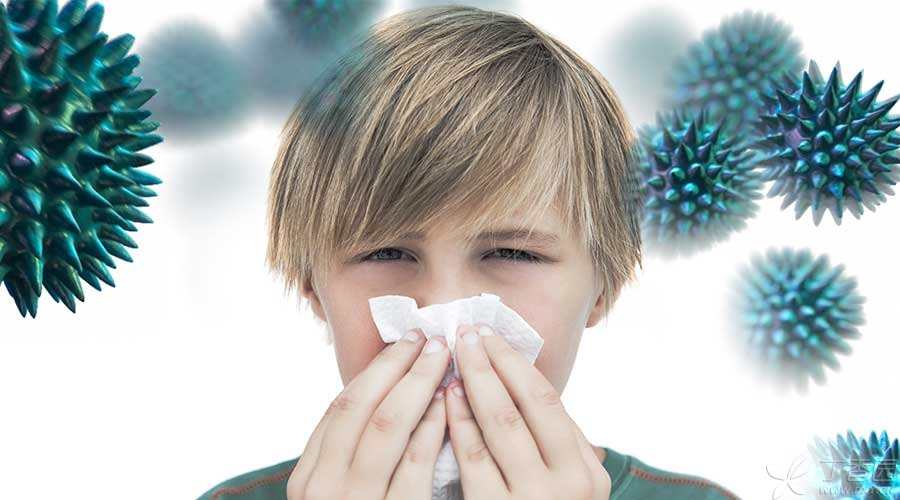 As a doctor, wearing white clothes, where will you go has seen too many things. This may sometimes be a relief for patients and their families, but more often it is a kind of grief.
Some people say, [Life will be strong]; Some people say, [Life is really fragile]; Anyway, [there is only one life, there is no chance to correct mistakes, a moment of carelessness may bring a lifetime of regret.]
Although this matter has become a thing of the past, it is still so clear, like yesterday, vivid in my mind and hard to let go.
It is too late to mend the fold after the sheep have been lost.
On this day, a patient came to the emergency room. His condition was very serious and he requested emergency consultation.
This is a 23-year-old girl. Her father passed away very early and she has always been with her mother. Her life can be said to have just begun, but now she is in very bad condition and her life is in danger.
As early as three months ago, the girl felt sweaty, flustered and lost a lot of weight. The hospital diagnosed it as [hyperthyroidism]. She began to take drugs for hyperthyroidism: methimazole tablets, also known as Saizhi and Tapazole.
After taking the medicine, the uncomfortable feeling is much better. The girl felt young and strong, and the therapeutic effect after taking the medicine was also good. She was careless, tried to save trouble, only took the medicine, and never went to the hospital regularly for examination according to the doctor's requirements.
A week ago, I felt a sore throat and a little fever. I took some cold medicine and cephalosporins, but it didn't get better. Instead, it became more and more serious. Finally, I was sent to the emergency room. At that time, the girl had a high fever of 40 ℃, listlessness, swollen tonsils, and many yellow pus moss on the surface, which almost blocked her throat.
After testing the blood, it was found that her hyperthyroidism was not well controlled, and the number of white blood cells in the blood was very small, close to zero.
We know that white blood cells are like soldiers and policemen. Those who specialize in cracking down on bad guys are the safety guards of our bodies.

Without them, bacteria, viruses and other [bad guys] can easily run amok in our bodies, damaging our health and even endangering our lives.
In the next few days, although the hospital thought of everything it could think of and did everything it could, it finally failed to pull the girl back from the line of death.
Why is the white blood cell test result almost zero?
Both methimazole and propylthiouracil, commonly used drugs for the treatment of hyperthyroidism, have a serious side effect. Although the occurrence probability is very small, once it occurs, it may endanger illness, namely [leukopenia, deficiency].
However, there is a way to prevent this side effect from developing to a [life-threatening] level. This way is: regular review!
Through regular reexamination and blood routine examination, signs of leukopenia can be found as early as possible, and drugs can be replaced or symptomatic treatment can be carried out in time, so as to prevent the leukopenia in the body from continuing to decrease due to drug reasons.
If this girl is not careless and fearless, and can come to the hospital regularly according to the doctor's requirements, then she must now work and live like her peers and realize her dreams. However, there is no such thing as a "if" in life. Besides what, it is meaningless to be a what again, leaving only regrets and regrets.
Treatment of hyperthyroidism, simple in vexation
Hyperthyroidism is a very common and simple disease and should not have such an outcome.
1. Why is it said that the treatment of hyperthyroidism is very simple?
There are three ways to treat hyperthyroidism. Many doctors also call them [three swordsmen], namely, taking medicine, isotopes (also known as iodine or iodine 131 therapy) and surgery.
Due to the good effect of the first two treatment methods and the relatively high risk of surgical treatment, the vast majority of hyperthyroidism patients will choose to take medicine or isotope therapy except for some hyperthyroidism patients who need surgery. Hyperthyroidism can generally be solved by using these two methods.
(1) Drug therapy
Whether it is taking medicine or isotope, it is very simple and not complicated for patients. Like methimazole, taking medicine is usually enough once a day, and in a few cases it is necessary to take propylthiouracil instead, which needs to be taken two to three times a day.
(2) Isotope therapy
Isotope therapy requires taking isotopes on an empty stomach in the morning (some hospitals make capsules, which are more convenient to take). Usually, most hyperthyroidism can be cured 1-3 times.
2. What about what on the troublesome side?
Everything has two sides. If there is sunshine, there will be shade. If there is a simple side, there will be a troublesome side.
(1) Drug therapy
For drug therapy for hyperthyroidism, side effects such as drug allergy, drug-induced hypothyroidism, liver damage, leukopenia, etc. may occur, and in serious cases, life may be in danger.
Therefore, when taking medicine, patients should go to the hospital regularly to test thyroid function, liver function and blood routine, and adjust drug treatment in time according to the disease condition.
Once fever, sore throat, cough and other infectious symptoms occur during taking medicine, you should see a doctor immediately and must not be careless.
We must take these to heart. We must not be careless, afraid of trouble, and have lucky psychology. We will never give up after taking the medicine. Once there is a situation, it may be too late to regret.
(2) Isotope therapy
For isotope therapy, hypothyroidism is likely to occur after treatment.
If it is not treated in time, it will also endanger our health, so it is also a little [troublesome], and patients must also be required to go to the hospital to have their thyroid function reviewed regularly.
After isotope treatment, if you feel weak, afraid of cold, slow heartbeat, hoarse voice, swelling and weight gain, this may be the [signal] of hypothyroidism, you should go to the hospital in time.
Caring for oneself, rejecting [tragedy]
Hyperthyroidism is a bit special. Although it is not incurable, it is stubborn.
In a sense, hyperthyroidism is actually a lifelong disease and chronic disease, so some provinces and cities are now covered by medical insurance chronic diseases, which means that the treatment of hyperthyroidism is long-term or even lifelong.
Therefore, if you suffer from hyperthyroidism, you must be prepared to fight a [protracted war]. It is better not to be [simple]. You should still add some [troubles] to yourself, care for yourself, follow the doctor's instructions, return to the hospital regularly, find problems and hidden dangers as early as possible, keep us healthy at all times, and avoid [tragedies] that should not happen.