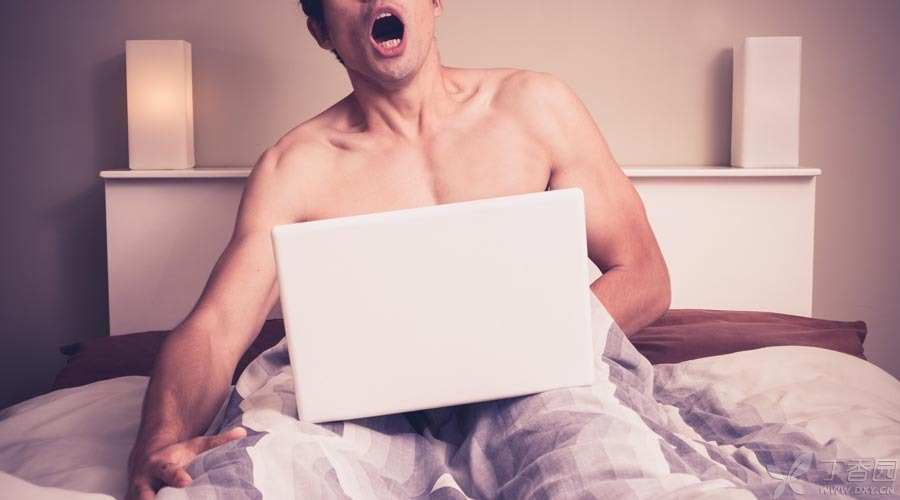 Editor's Note:Dr. Clove often receives readers to ask whether excessive masturbation when young will cause premature ejaculation. Mr. Li Morning is an expert in this field. We have specially sorted out some of his opinions to feed the readers.
What masturbated?
Masturbation, also known as masturbation, refers to the behavior of stimulating sexual organs (mainly referring to external genitals) by touching and fondling oneself to produce sexual excitement and orgasm.
Different from the general understanding, masturbation does not only occur in men, but also can be masturbated by women to meet their sexual needs. In addition, masturbation is a normal phenomenon not only for young adults, but also for infants and the elderly.
Yes, as in infancy.
However, it is usually to touch one's genitals unconsciously. Until puberty comes, boys and girls, stimulated by sex hormones and driven by sexual impulses, begin to masturbate consciously, with boys being the most common.
Masturbation is necessary
Release sexual desire: it can release sexual desire and get pleasant feelings;

Don't bother people: The pursuit of sexual pleasure is everyone's innate instinct. If one can enjoy such pleasure without bothering others, it is not bad for what.

More proficiency: The sexual pleasure experienced through masturbation will promote the proficiency of sexual behavior and is also helpful to the sexual life of adults and sexual partners. Many people still keep the good habit of masturbating until marriage.

More Pleasure: In terms of pure sexual pleasure, masturbation brings far more excitement than real sexual intercourse. Because only you know yourself best, when you are on the verge of orgasm, no matter how experienced the sexual partner is, it cannot make you 100% satisfied with the coordination of actions. The so-called two people are of one mind, it is just a beautiful legend.
This is not to say that masturbation can completely replace sexual intercourse. After all, sexual desire is divided into two parts, one is the desire to release and the other is the desire to contact.
However, for young men and women with sexual repression, I hope everyone will stop misunderstanding masturbation. This is a normal way for human beings to enjoy themselves.
The so-called [excessive] is actually a big misunderstanding.
Is there a degree of masturbation?
In fact, sexual activity is really a matter of [those who can do more and do what they can]. The [degree] depends entirely on their own feelings, and there is no so-called [degree] suitable for everyone.
For example, if it is a young man with strong sexual desire, others can run once a day, and he has no discomfort three times a day, which is not impossible. This situation is just like each of us is required to run 5,000 meters, but personal physical differences will make the results different.
Masturbation is not directly related to premature ejaculation.
In fact, masturbation will not directly cause premature ejaculation. If masturbation is done properly and is always carried out in a quiet and undisturbed environment, it will not cause premature ejaculation. On the contrary, it can increase the penis's tolerance to sexual stimulation and prolong ejaculation time relatively.
To be exact, it is an increase in the [threshold].
For the meaning of threshold, please refer to the concept of [laugh point]: If you are a person who has read many good jokes, will those jokes with less humor still make you laugh? Similarly, if it is a JJ that has been tested by live ammunition exercises for a long time, when it participates in actual combat, will it be more stage fright than JJ that has not even experienced exercises?
Then why would anyone think there is a relationship between the two?
1. Historical reasons
In human history, many people, both Chinese and Western, have always advocated restrictive activities.
In the early 18th century, an authority on medical thought and a great clinician, Burhaf, wrote in his book "Medical Course":