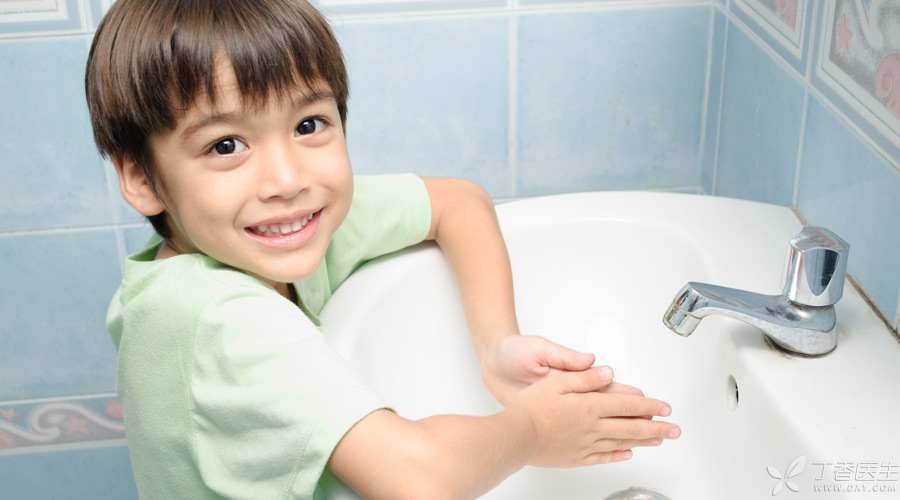 From January to April 2016, the outbreak of hand-foot-mouth disease in China increased by 27% over the same period last year. Twenty-two children died in two months, and they could have avoided their deaths.
On March 22, 2016, China launched the world's first inactivated EV71 (hand, foot and mouth) vaccine. Today, most people are still hard to find everywhere.
[After the vaccine accident, so many officials were dealt with. Everyone was afraid and did not want to take the initiative to take responsibility and did not want to do things. This is understandable. But who is responsible for the epidemic of infectious diseases? Who is the victim? ]
Hand, foot and mouth disease, fatal threat
Since hand-foot-mouth disease was first discovered in China in 1981, the number of children with hand-foot-mouth disease in pediatrics of Chinese hospitals has increased significantly in this hot summer.
According to public data from the China Center for Disease Control and Prevention (hereinafter referred to as CDC), from January to April 2016, the total number of hand-foot-mouth cases reported in mainland China exceeded 400,000, up 27% from the same period in 2015. Among them, Guangxi, Guangdong, Hunan, Anhui and Zhejiang provinces reported more cases, with hand-foot-mouth accounting for more than half of the total number of infectious cases.
This infectious disease, which is generally susceptible to infants under the age of three, continues to erupt at a fixed period of time every year. Although most patients have mild symptoms, severe children may suffer from myocarditis, pulmonary edema, encephalitis and may die.
Among them, cases caused by EV71 infection are especially serious, which can lead to 80% of severe cases and 93% of deaths.
Data from CDC show that from March to April this year alone, the number of children killed by hand-foot-mouth disease nationwide reached 22. In Guangxi and Sichuan, some severe children died from serious damage to the nervous system. In Guangxi, it takes only five days for a two-year-old child to die from onset. In Danshan Town, Ziyang City, Sichuan Province, a 1.5-year-old left-behind child died on his way to a doctor because he was not found in time by the only old man in his family.
There are no vaccines already on the market.
They could have avoided death.
Vaccination is a more reliable prevention method than hygiene and cleanliness.
In March 2016, China's EV71 inactivated vaccine was officially approved for listing.
As the only inactivated vaccine product produced by human cell matrix, EV71 has filled the gap in the global market. Among them, the Institute of Medical Biology of the Chinese Academy of Medical Sciences (hereinafter referred to as the Institute of Biology of the Chinese Academy of Sciences) and Beijing Kexing Biology Company have isolated key virus strains, developed vaccines and listed them successively.
Crying, fever, oral ulcer… On June 19, 2016, Zhao Qin found that his 11-month-old son had hand-foot-mouth disease. In Hefei City, Anhui Province, the young mother felt distressed and worried, [just wandering around the community, how did she catch it? ]
Zhao Qin's hometown is Suixi County, Anhui Province. In June this year, she went back to her hometown with her parents and found that a child in the village kindergarten had hand-foot-mouth disease, which also led to the recruitment of more than 20 children around her.
[We will definitely take vaccines, but how can we have vaccines? Zhao Qin saw the news of the hand-foot-mouth vaccine in the media and ran to ask the doctor, but was turned away.
[No vaccine.] This is the answer of most vaccination doctors all over the country. Although it has been on the market for more than three months and the number of infected people is increasing, anxious parents still have no vaccine to fight.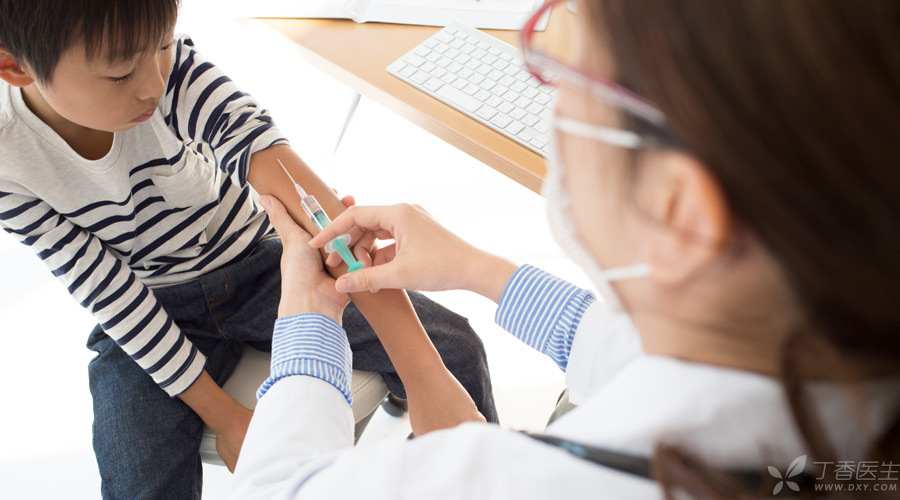 Vaccination at one's own expense stagnates and one vaccine is difficult to sell
The peak outbreak of hand-foot-mouth disease is from April to July every year.
[We are going on the market before April just to give children prevention before this year's popular season.] An expert from the Institute of Biology of the Chinese Academy of Sciences who participated in the research and development said.
[All work has stagnated. Not only us, but all the companies that produce Class II vaccines sold almost zero last month.] An industry salesman said.
[We have encountered unprecedented difficulties.] Yin Weidong looked bitter at 900,000 EV71 vaccines lying in the cold storage.
As the general manager of Kexing Biology Company, EV71 vaccine is the biggest gain of their research and development in eight years. It is expected that the return will be rich after it goes on sale in May. However, more than a month later, not a single shot of vaccine has been sold.
The Institute of Biology of the Chinese Academy of Sciences, which went public in March, fared slightly better. However, only after a small portion was distributed, millions of EV71 vaccines were also stranded in the warehouse.
It's hard to imagine.
As early as March 18, < < Yunnan Daily > > published a news forecast, [from March 22 onwards, children across the country can be vaccinated against EV71.]
Why is there no vaccine?
This is related to a regulation that changes the vaccine industry.
In March 2016, the Shandong vaccine case caused a sensation throughout the country, and the bad behavior of vaccine manufacturers colluding with disease control and prevention system personnel to resell temporary (over) vaccines was exposed. On April 13, 2016, the executive meeting of the State Council decided to revise the Regulations on the Administration of Vaccine Circulation and Vaccination to make major adjustments to the supply channels of the second type of vaccines (i.e. Vaccines at one's own expense).
In order to reduce the intermediate links and stop the illegal operation of borrowing qualifications and bills, the revised regulations stipulate that:
The second type of vaccines voluntarily vaccinated shall be compared with the first type of vaccines used in the national immunization program. All of them will be included in the centralized procurement of provincial public resources trading platforms, and drug wholesale enterprises will no longer be allowed to operate vaccines. Vaccine production enterprises will directly distribute Class II vaccines to county-level disease control and prevention, or entrust enterprises with cold chain storage and transportation conditions to distribute them, and will no longer pass through the original distribution channels at the provincial and municipal levels.
In short, the country hopes to cut off all links that may cause problems and allow enterprises to supply directly to grass-roots districts and counties.
The vaccine market at one's own expense has undergone drastic changes.
Most of the enterprises that rely on agents to sell can only rely on their own sales teams in the future. Many pharmaceutical wholesale enterprises take vaccine business as their main business. Previously, due to the need to obtain vaccine business qualifications, the investment in software and hardware was huge. Now terminating their vaccine business qualifications is almost equivalent to closing them down.
However, as the provinces have not issued corresponding implementation rules and bidding platforms, more than two months have passed, and most parts of the country have been unable to purchase vaccines at their own expense and can only consume stocks.
[It should be able to hold up in a short period of time, but it won't last long.] A person in charge of the district disease control department in Beijing said. The situation in other places is even worse, with Nanjing, Nanning, Shenzhen and other cities directly issuing out-of-stock notices.
Difficult transition period, no timetable
Although the impact may be short-term, when the regulations first came out, no one realized that it would have such a great impact on the whole vaccination.
On June 14, the State Food and Drug Administration and the State Health and Planning Commission, the two ministries that issued the new regulations, issued a public announcement promising that the local government would have an eight-month transition period during which both the old methods and the new regulations would be allowed.
[May also see the problem and try to rectify it.] However, this has had little effect on solving the current problem. [As we all know, after the implementation of the new regulations, the provincial and municipal disease control departments will not participate in the second type of vaccination. Who will continue to use the old methods now? ] A provincial CDC deputy director asked.
In the past week, Southern Weekend reporters contacted the multi-level disease control systems in Beijing, Shanghai, Guangdong, Sichuan, Yunnan, Guangxi, Shandong, Hunan, Anhui and other places. Most of them kept their mouths shut.
However, according to rough statistics on the construction of bidding platforms for Class II vaccines in all provinces of the country, It can be found that although many provinces have recently issued documents to further tighten the management of Class II vaccines and publicize the announcement of purchasing vaccines on the government procurement website, most of them are still soliciting opinions, and some provinces have not issued policies for a long time. Only a few regions such as Sichuan and Zhejiang have really built and used them.
[There is no timetable for the recovery in what.] Li Ning, who works in a municipal disease control department in the eastern province, said.
How difficult is it to resume bidding?
In fact, the establishment of the second type vaccine platform is very simple and can be completed in a week.
Liu Yongchao, a vaccine industry service provider, told Southern Weekend reporters that there is no difference between the bidding platforms for vaccines and drugs, and the bidding for Class I vaccines in various provinces is also perfect.
The slow progress is due to interest considerations.
[Shandong Vaccine Case Covers the Whole Disease Control and Prevention System.]
In Li Ning's view, because they have been questioned, rejected and abused by the public, now people would rather not do it than be misunderstood: once they actively promote the platform of Class II vaccines, they are accused of making profits instead.
This kind of psychology exists in many provinces.
However, in some provinces with serious epidemic situation, disease control personnel are very anxious.
In mid-June, Zhu Xiaoping, deputy director of the Sichuan Center for Disease Control and Prevention, said at an internal meeting that he hoped to use EV71 vaccine as soon as possible. For susceptible children over 6 months old, the sooner the better.
As a province with a serious epidemic situation, half of the new legal infectious diseases in Chengdu this year are hand-foot-mouth disease.
Poor promotion and consideration of interests
In addition to worrying about being accused of making money, there are more interest considerations.
On the one hand, this has something to do with the assessment system for vaccination.
In China, the government has vaccination rate assessment requirements for free vaccines and vaccination subsidies. However, self-funded vaccines have neither vaccination rate indicators nor vaccination subsidies.
On the other hand, propaganda and education work and adverse reaction disposal require a lot of manpower.
No matter whether the vaccine is free or at one's own expense, there are popular science education and adverse reactions of vaccines that need to be disposed of, which often takes a lot of manpower. [No one is willing to do thankless things.] A grass-roots vaccination staff said.
[Categories I and II are not classified according to importance, We need to correctly guide people's understanding.] Dong Xiaoping, deputy director of the Institute of Virus Diseases of the China Center for Disease Control and Prevention, said. It is difficult for governments all over the world to fully cover all vaccines, but vaccines are a good guarantee for blocking the epidemic of diseases. Although the second type of vaccines are sold by enterprises, governments at all levels need to participate, explain the pros and cons to the people clearly, and then let them choose for themselves. [This cannot be said by enterprises alone.]
From the perspective of enterprises, the cost of distribution is too large to bear.
At present, there are 374 county-level cities, 1636 counties and 852 municipal districts in the country, totaling 2863 county-level centers for disease control and prevention. Faced with how huge the grassroots, enterprises are also very puzzled how to distribute vaccines. A vaccine enterprise research and development personnel admitted that if all enterprises have to bear, they are unwilling and unable to deliver vaccines in remote areas.
The cost of cold chain distribution is determined by volume (corresponding to a single vaccine) and the quantity of a single distribution. For a certain destination and a certain quantity, The distribution cost of each vaccine is similar and has nothing to do with the value of the vaccine. This will lead to a higher distribution cost for low-priced vaccines. The choice of market rules will eventually lead to the disappearance or difficulty of vaccinations for low-priced vaccines that are likely to be important for epidemic prevention and control.
Will the policy cause prices to soar?
[At present, enterprises cannot budget the operating costs such as transportation under the new mode, so the price of Class II vaccines has been greatly increased.] Sichuan CDC said that the bidding price for Class II vaccines has doubled compared with the past.
I wanted to break the monopoly of disease control channels and reduce the price of vaccines at my own expense through market competition, but no one expected that after the regulations were revised, enterprises needed to add new cold chain systems and logistics, and the bidding and purchasing process increased the cost of vaccines.
Many people in the industry predict that if the Government does not provide corresponding subsidies, the price of Class II vaccines will be greatly increased.
According to information from the government medical procurement system, The trade name of EV71 vaccine produced by Beijing Kexing Biological Products Co., Ltd. Is [Yilaifu], which is divided into two types: penicillin bottle and prefilled injection, with the highest price limit of 168 yuan and 188 yuan. The EV71 vaccine produced by the Institute of Medical Biology of the Chinese Academy of Medical Sciences is divided into penicillin bottle and prefilled syringe package, with the highest price limit of hanging net being the same as before.
On March 28 this year, nearly 50 children in Kunming became the vaccinators of the first batch of vaccines (produced by the Chinese Academy of Sciences). The recommended retail price of the vaccine is 218 yuan/dose. According to the requirements, the vaccination target of EV71 inactivated vaccine is children aged 6 months to 5 years old, and the basic immunization procedure is 2 doses, with an interval of 1 month. That is to say, EV71, the second type of vaccine, needs to pay more than 400 yuan at one's own expense.
But with the introduction of the new policy, prices have become unpredictable.
[Now companies can't budget operating costs such as transportation under the new model, so they have greatly increased the price of Class II vaccines. Sichuan CDC said the bidding price for Class II vaccines has doubled compared with the previous model.] Li Ning said.
Dong Xiaoping worries: Once transportation and other costs are added, prices will inevitably vary from place to place. Will it become that in economically developed big cities such as Beishangguang, the price of Class II vaccines will be cheaper, while in remote western provinces, the price will soar?
Southern Weekend reporters submitted these questions to the State Health and Planning Commission and could not wait for a reply before the time of publication.
How to deal with the aftermath when the regulations are issued?
[I am very worried that CDC and vaccination units will slack off or even stop providing vaccination services at their own expense, just as the prices of many drugs have dropped but disappeared from the market in medical reform.] Doctor Tao Lina pays attention to every subtle change in vaccine policy.
He is also the father of a one-and-a-half year-old girl. In his view, if there is no strong positive incentive to manage and vaccinate at one's own expense, the vaccination rate will drop and the number of patients will rise, which is almost inevitable.
[This is tantamount to putting children born in the future at risk of infectious diseases that could have been prevented! Li Ning worries that these two types of vaccines also include varicella vaccine, influenza B, epidemic cerebrospinal meningitis group W135 and Y, and rotavirus vaccine.
[Crisis promotes system changes, which is generally a good thing, but the problem is how to change.] In the view of Hu Yinglian, an associate professor at the National School of Administration, policies must be based on full research, and then opinions from all sides must be solicited to respond to the concerns of the whole society. From a theoretical perspective, the current policy has failed to solve the deep-seated problems of the vaccine system.
Taulina also gave suggestions: the government not only needs to ensure the continuous investment in software and hardware for the CDC channels to store, distribute or purchase third-party services on their own, but also needs to ensure that CDC and vaccination units can obtain benefits from the management and vaccination of vaccines at their own expense.
But then he rejected his suggestion, [the government is unlikely to provide subsidies for vaccination at its own expense. It is almost inevitable that CDC and vaccination units will increase the price of vaccines at their own expense.]
[The root cause of the problems facing our entire industry at present is the insufficient investment of the state. Therefore, we need to let the country hear our voice.] Yin Weidong spoke at an internal CDC meeting in Sichuan, and hundreds of people applauded him.
He cited data to prove:
In the United States, citizens of different ages, whether children aged 0-6, young people aged 7-18 or adults aged 19-65 or above, have different immunization procedures to protect citizens' health. China's children can only enjoy more than a dozen vaccines covered by the planned immunization. The reason is the government's investment. In 2014, China's total health expenditure was 3537.88 billion yuan, equivalent to 405 US dollars per person, compared with 8,000 US dollars in the United States, a difference of 20 times. The per capita investment in free vaccines in the United States can reach 1,214 US dollars, while that for Chinese children is only 32 US dollars.
Centers for Disease Control and Prevention (CDC) policy research expert told Southern Weekend reporters that they spend more than half of their annual funds on children's vaccines. Although the funds for the entire CDC system are declining, the expenditure on children's vaccines has been increasing year by year in the past three years.
[After the vaccine accident, so many officials were dealt with. Everyone was afraid and did not want to take the initiative to take responsibility. This is understandable. But who is responsible for the epidemic of infectious diseases? Who is the victim? ] Yin Weidong asked.
Let's finish with a story
Let's tell a story first. In the circle of friends in the vaccine industry, there is a very meaningful little story circulating.
In a county town called [No Responsibility County], there were two cases of Japanese encephalitis among vaccinated residents, and the patients made a scene accusing [vaccination leads to encephalitis].

Vaccine experts, clinicians, the government and the media were quarrelling. Public health experts concluded that [there is no reason to believe that this incident was caused by the vaccination of Japanese encephalitis attenuated live vaccine], while clinicians and media decided that [the possibility of Japanese encephalitis caused by Japanese encephalitis attenuated live vaccine cannot be ruled out].

In the end, the two sued and the government lost the lawsuit. History said that [the Japanese encephalitis incident in no responsible county].

People in non-responsible counties are more convinced that [vaccination with Japanese encephalitis vaccine will lead to Japanese encephalitis], and many people completely refuse to be vaccinated with live reduced Japanese encephalitis vaccine.

In the end, no one in the county was vaccinated against Japanese encephalitis, and the number of patients exceeded 150 each year. The leaders of the county without responsibility spent a year in nervousness, and no one needed to be responsible for anything. The people of the county without responsibility think that the government's decision is very wise, and there has been no case of Japanese encephalitis vaccinated with live attenuated Japanese encephalitis vaccine.