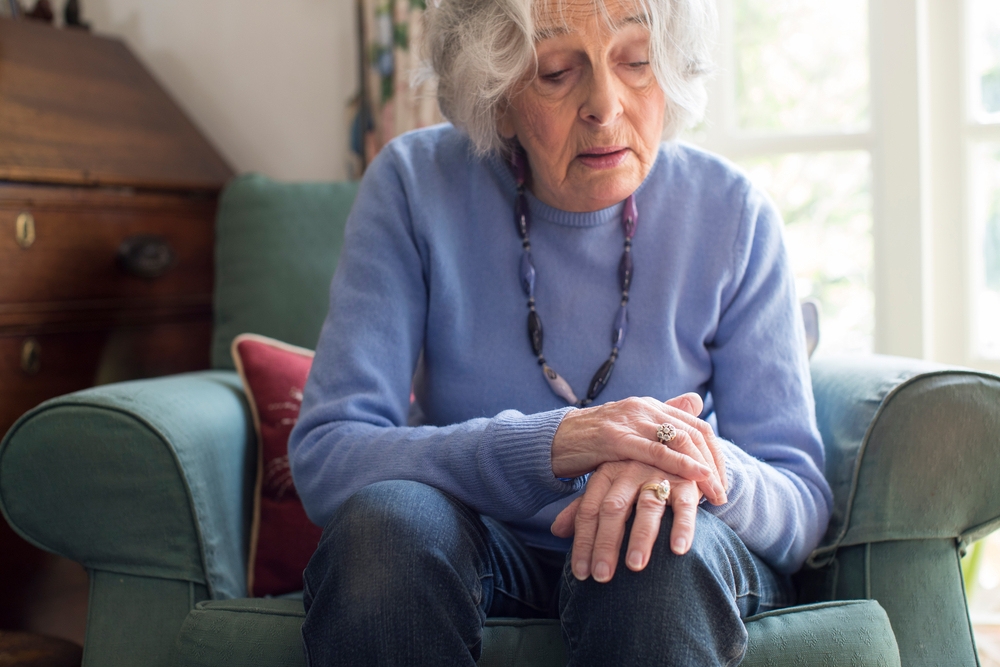 One in every 100 people over 55 years old in China is suffering from Parkinson's disease. At present, China has more than 2 million Parkinson's disease patients, and this number is expected to rise to 5 million by 2030. China will become the country with the largest number of Parkinson's disease patients in the world.
We are all likely to be that one percent. Therefore, how to identify the early symptoms of Parkinson's disease and even how to understand the risk of Parkinson's disease, so as to find and treat it early, is very necessary.
Early symptoms of Parkinson's disease
Step 1 Tremor
This is what we often call hand tremor. Although tremor is not a symptom of all Parkinson's disease patients, it is typical and common.
Different from tremors caused by drugs, hyperthyroidism and anxiety, Parkinson's tremor is quite special. Typically, one hand shakes in a quiet and relaxed state, but it is not obvious when taking things or moving. The shaking hand often moves slowly and inflexibly. As the course of the disease progresses, tremor may occur from the beginning when only one hand shakes to both hands.
Step 2: Slow movement
Although the manifestation of tremor is exaggerated, it is not the focus of diagnosis. Slow movement is the core symptom of Parkinson's disease.
There are two meanings here:
(1) Slow speed
Patients often feel that the affected limbs become clumsy and unfavorable in the early stage, such as cutting vegetables with a kitchen knife, rolling dumpling wrappers with a rolling pin, brushing teeth, etc. The ability to repeat a certain action at a fast speed becomes poor.
(2) Reduced movement
When walking, the legs feel heavy, stiff and dragging, while the hands become unable to swing their arms. Sometimes when taking steps, they appear hesitant and hesitant, and cannot say to walk. The expression will also become inflexible, as if wearing a mask. Some patients feel that writing becomes ugly, and the words are getting smaller and smaller.
Step 3: Be depressed
Depression is one of the early manifestations of Parkinson's disease. Some studies have found that the association between depression and Parkinson's disease may be more than 20 years, that is to say, depression may have quietly appeared as a non-motor symptom of Parkinson's disease 20 years before the occurrence of motor symptoms such as hand shaking and slow movement.
Therefore, it may be more appropriate to use depression as an early warning indicator for Parkinson's disease. For the newly occurring depression in the elderly, we must pay more attention to the connection with Parkinson's disease and go to neurology department as soon as possible.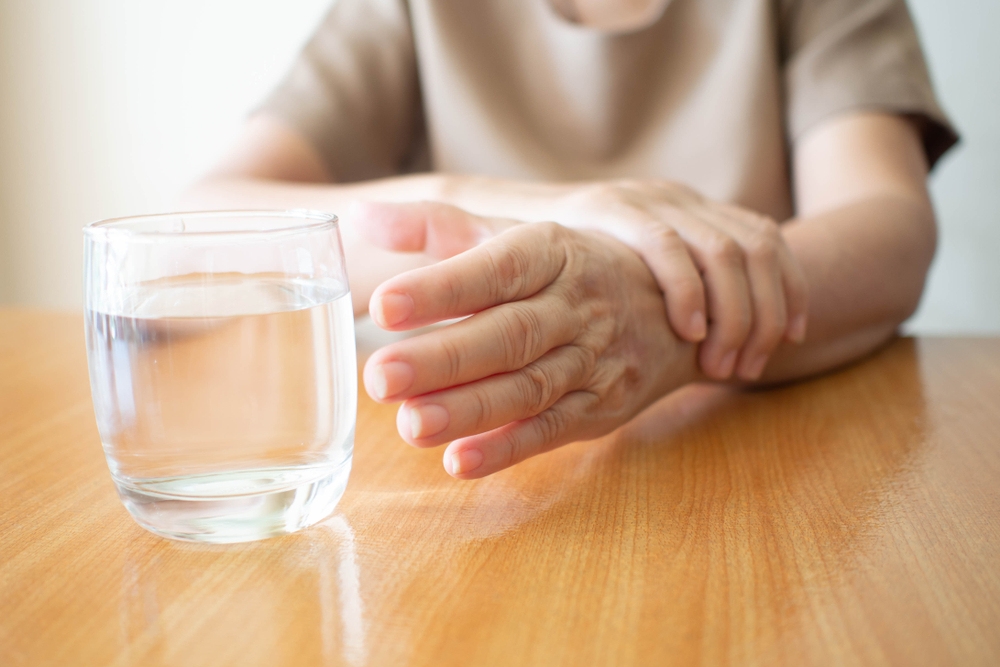 4. Sleep disorders
This kind of sleep disorder has a special manifestation: nightmares, waking up, shouting, dancing, even injuring a partner nearby or falling out of bed.
Similar to depression, this kind of sleep disorder is also closely related to Parkinson's disease, which can occur more than ten years earlier than the clinical manifestations of Parkinson's disease, and is also defined as an early warning indicator of Parkinson's disease.
Fortunately, not all such patients will eventually develop Parkinson's disease. How to identify which patients may become Parkinson's disease patients is a topic being studied by the medical profession.
5. Constipation
These two words probably surprised many people, right? However, constipation is a risk factor for Parkinson's disease. There is evidence that the onset of Parkinson's disease starts from the intestinal tract. Although scientists are still continuing their research, improving constipation can be put on the agenda as soon as possible.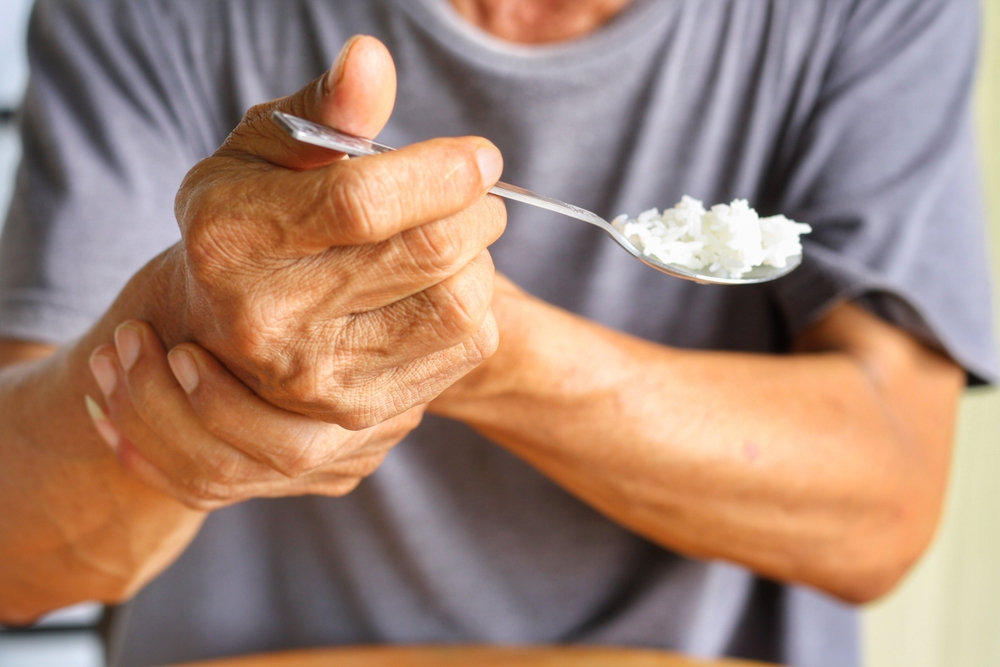 Frequently asked questions about these symptoms
1. Holding things and shaking hands for many years, is it Parkinson's disease?
It is not necessarily Parkinson's disease, it may be idiopathic tremor.
The incidence of the disease is high, Usually manifested as tremor when taking things, For example, carrying bowls, holding dishes with chopsticks, reading newspapers, etc., but the movement will not slow down. The disease usually has a long history and develops slowly. Most of the patients come to see a doctor for several years. About half of the patients can be traced back to other similar patients in the family. A considerable number of patients show head tremors like shaking their heads.
However, it is worth noting that patients with idiopathic tremor are five times more likely to develop Parkinson's disease than normal people. Therefore, if the long-standing tremor has changed recently, such as worsening degree, expanding scope or accompanying slow movement, we should be alert to the possibility of Parkinson's disease and seek medical treatment as soon as possible.
2. Why does the doctor diagnose Parkinson's disease without shaking his hands?
There are many kinds of manifestations of Parkinson's disease. The two common types are tremor type and ankylosing type. The clinical manifestations of the two types of patients can overlap or have emphasis. Therefore, tremor is not necessarily Parkinson's disease, and no tremor is not necessarily Parkinson's disease. The key lies in whether there are any core symptoms mentioned above.
3. Usually the movement is very slow, how do you know if it is Parkinson's disease?
With the growth of age, slow movement is a natural manifestation of aging, but the incidence of Parkinson's disease also increases with age. Therefore, if the elders in the family recently appear obvious slow movement, even slow reaction, are worth paying attention to, need to go to the neurology department to hang a number, find a doctor to have a look.
Family history is important
Finally, if your family has relatives with Parkinson's disease, plus if the above-mentioned depression, sleep disorders, constipation, etc. occur, it may become a high-risk group, and the risk of the disease is greatly increased. Therefore, this group will be the group most in need of detection, long-term close follow-up and protection in the future.
After reading this, in case you get the right seat, you must not lose all hope. Have you heard of Google co-founder Sergey Brin? He is your ally. His mother is a Parkinson's disease patient, and he also carries the same LRRK2 gene mutation as his mother. At present, he has not suffered from the disease and is investing heavily in Parkinson's disease research. With such a Gao Fushuai alliance, the treatment research of Parkinson's disease has a bright future, and you still have enough reason to face life optimistically.
Responsible Editor: Fei Fei