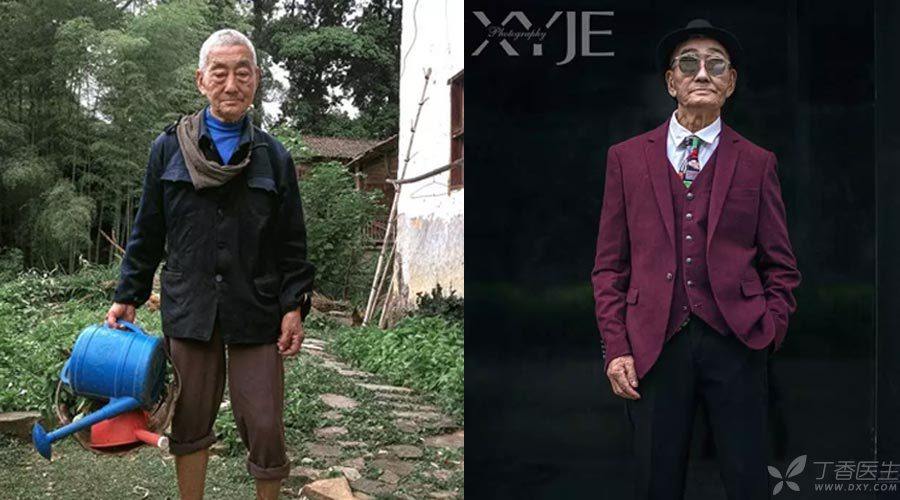 A rural old man with simple vicissitudes of life, after some elaborate clothing matching, turned into a trendsetter in the photo. Sunglasses hat, suit watch, leather shoes and socks, including pocket towels at the details and jeans with rolled-up trousers, looked elegant and fashionable everywhere, and looked like a yuppie and cool.
In the photo, what moves people even more is the old man's complacent and indifferent manner in light and shadow, and his happy eyes behind his glasses.
The behind-the-scenes producer of this series of photos, Xiao Ye Jessie, the grandson of the old man in the photo, took a group of photos with the same shape and action as Grandpa with ingenuity.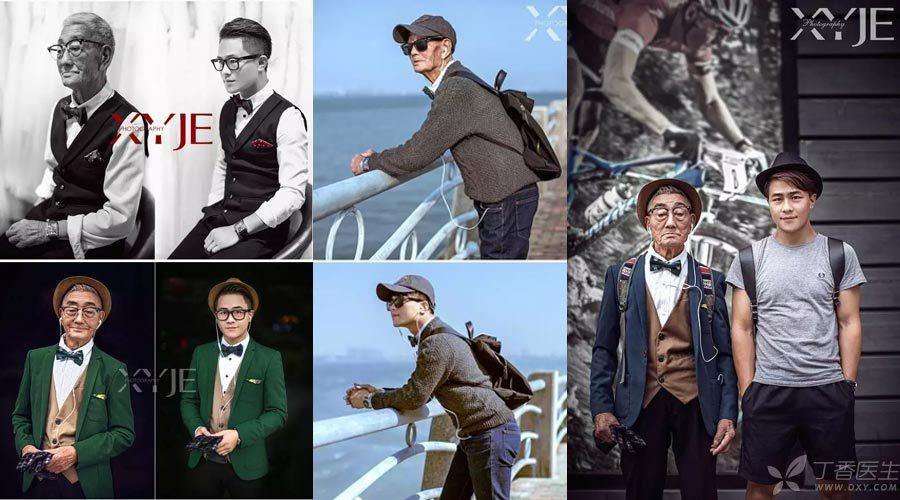 On the one hand, it is brimming with youthful vitality, while on the other hand, it is full of calm and carefree precipitated by years.
Seeing this group of photos, the first thing that came into my mind was the following guy.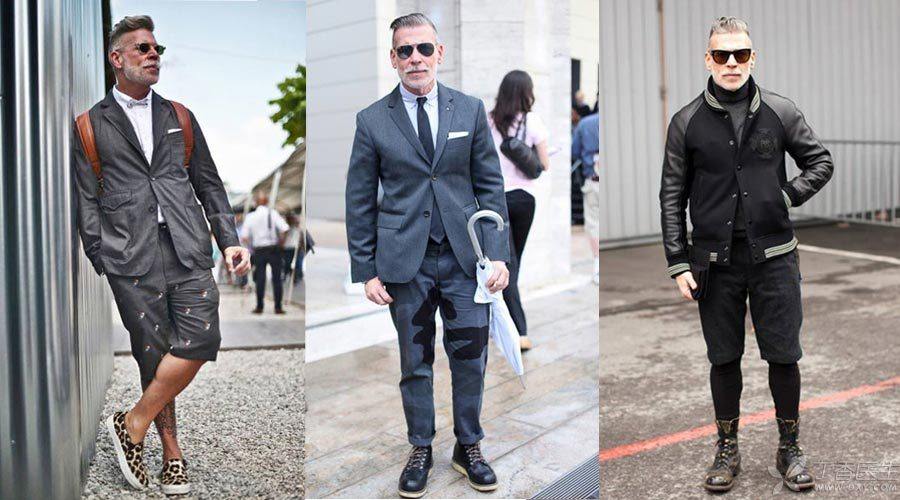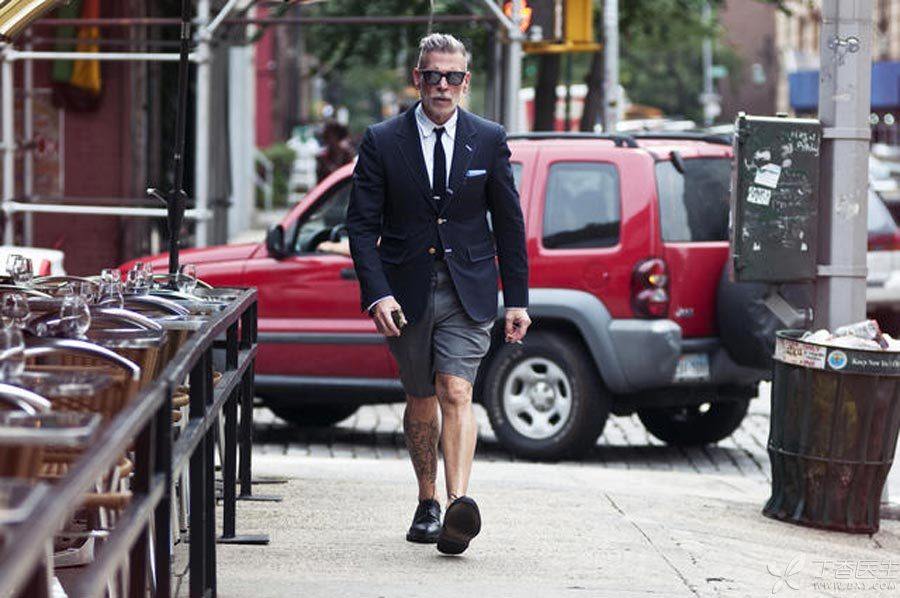 Nick Wooster, with his full-toned dress style, has been dubbed the most dressy old man in the world.
Not [worshipping foreign things and fawning on foreign countries], in fact, China also has such a trend [mr. Six]!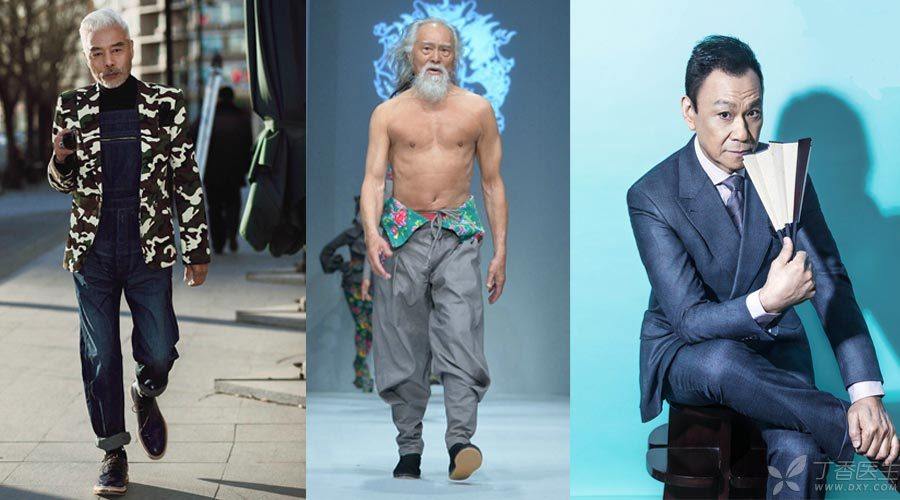 In the era when little fresh meat was in power, many netizens, after seeing the photos of these uncles and even uncles, spared no effort to put the title of "male god" on them.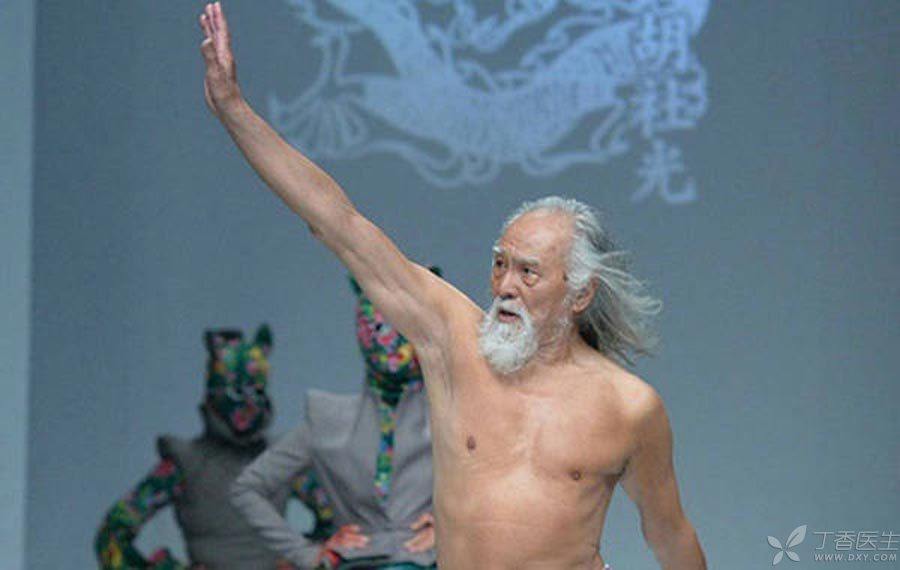 Look at this aura!
Who is not young? When you reach my age, can you be more handsome than me?
Tone and temperament all depend on clothes? Part of it is. But a healthy body, rich life experience and a young mind are also important.
A healthy body
At the age of more than half a century, the frivolous years of entering the age of 60 or about to be seventy years old, swollen muscles and wanton sweat have passed, and the body function is gradually declining. Simply, more and more ignore the health of the body. Sitting for a long time without moving, still keep your mouth shut, heavy oil, heavy salt, big fish and big meat…
Just think, if you have a beer belly and a baggy ass, you won't look good in clothes, will you?
Click here to learn how to exercise when entering the middle-aged and elderly.
Click here to learn the secrets of healthy diet for the middle-aged and the elderly.
Rich life experience
After all, most of life has passed, books read, people met, roads traveled, and things done… all of these will become a person's unique accumulation, making a person worthwhile, innate in spirit, and truly understand [things].
There is only a mature face, but it is still as ignorant and reckless as a young man. This cannot be said in the past.
The chest is Tibetan and the heart is like a valley, and the abdomen is full of poetry and calligraphy.
Sometimes, the connotation can be expressed externally.
A youthful mindset
How did that song sing? The setting sun is a late flower, and the setting sun is an old wine. Who said that when one is old, one cannot bloom again? Who said that after half a century, one cannot live as warm and mellow as wine?
This group of young [male gods] embody their enthusiasm for life and high standards. The aura is the confidence and calmness precipitated by years and experiences.
Click here to see who told you that when one gets old, one must serve one's old age.
This group of old men showed a handsome look beyond the reach of young men.
Who really wants to sigh sadly for the passage of time and the aging of time?
It's not too late! Take active exercise, keep the momentum of learning, and don't let the mentality grow old earlier than the body.
Male gods? You can be!