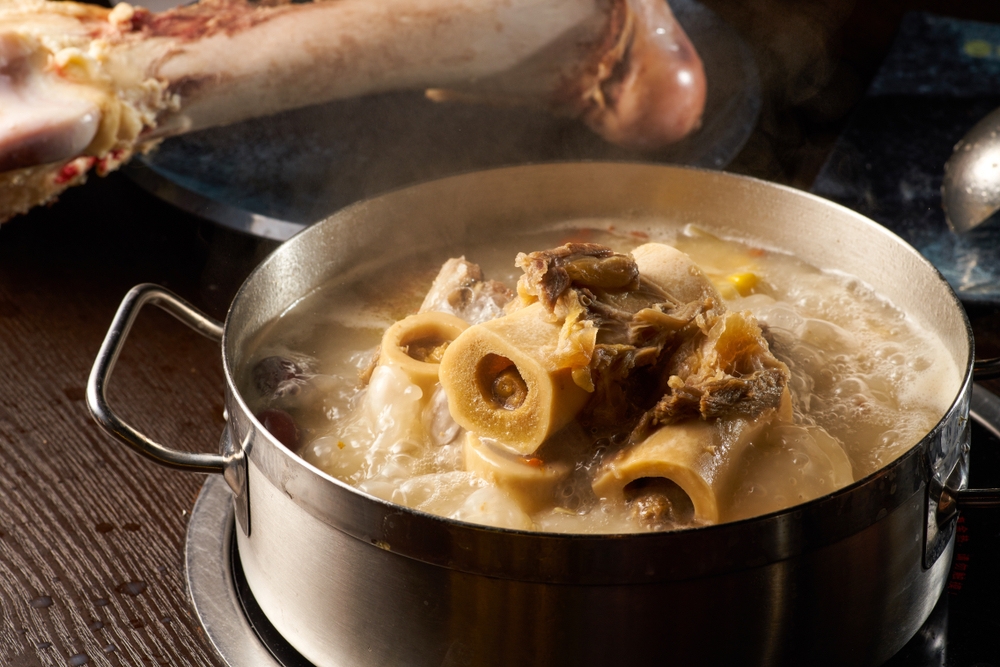 Is the small day of three dishes and one soup a day especially moist? Especially now it is cold, a bowl of hot soup is almost warm from the stomach to the heart.
However, is drinking soup a good habit for everyone? Bone soup and chicken soup from what, besides delicious, can they really be [greatly supplemented]?
Dr. Clove has something to say…
Soup is not as simple as water!
It may be salt-rich and fat-rich.
The soup, soup, water and water drunk before and after meals can be said to be soup, such as various sweet soup, salty soup, seafood soup, cream soup, porridge soup, tea and even water.
However, what you drink more in your life is probably salty soup. Suck it up and taste it.
In this way, there is a problem… especially for patients with hypertension, hyperlipidemia, obesity, etc., there may be [excessive salt].
Although normal eating also has this problem, most people do not seem to notice the [salt content] when drinking soup, and think that it is just a little tasty water, and they will eat one or two bowls of it.
What about the facts? If you eat two bowls of soup a day, you may drink 2 grams or more of salt.
In addition, a lot of broth is stewed slowly over a small fire, or seasoned with oil. Looking at the oil flowers floating on it, do you feel the fat smiling and waving at you?
Bone soup, chicken soup… can be greatly supplemented?
Doctor Clove recognized that these soups were delicious, but to say that they were great supplements, one could not help shaking one's legs anxiously.
1. Drink bone soup and supplement calcium?
Bones are indeed rich in calcium, but they have little to do with calcium supplement.
First of all, calcium in bones is difficult for human body to absorb. Secondly, no matter how long the bone is stewed, the calcium is difficult to dissolve into the soup. Finally, the fat, salt and purine in bone soup are quite high.
Therefore, bone soup not only does not supplement calcium, but also may grow meat or cause physical discomfort.
Portal: Want to Supplement Calcium? Eat like this!
2. Drink chicken soup and fish soup to mend your body?
Chicken soup only contains seasonings, purines and oils in meat, while protein, the main nutrient, is difficult to enter the soup.
Generally speaking, the protein content in chicken soup is only 1% ~ 2%, which is much lower than that in meat with 15% ~ 20%, that is to say, the [essence] is still in meat, not soup. The same is true for fish soup.
However, however, this is not to say that the soup is not good, but that the value of the soup is not as high as imagined. Moreover, [whether the soup is useful or not] also needs to choose people.
Although the protein content of chicken soup is low, there are still many good things in it. For people with weak digestion and poor appetite, it is a good choice to drink chicken soup before eating. Remember to skim off the oil.
3. Brewed vegetable soup…
Many people feel that they need to repent after eating some western fast food, so they buy a bowl of vegetable soup to comfort themselves…
Unfortunately, there is no vitamin C in this soup… no vitamin C… vitamin C……
This is not a bad thing in what. Honest doctor clove just wants to tell everyone not to rely on this convenient vegetable soup to comfort himself…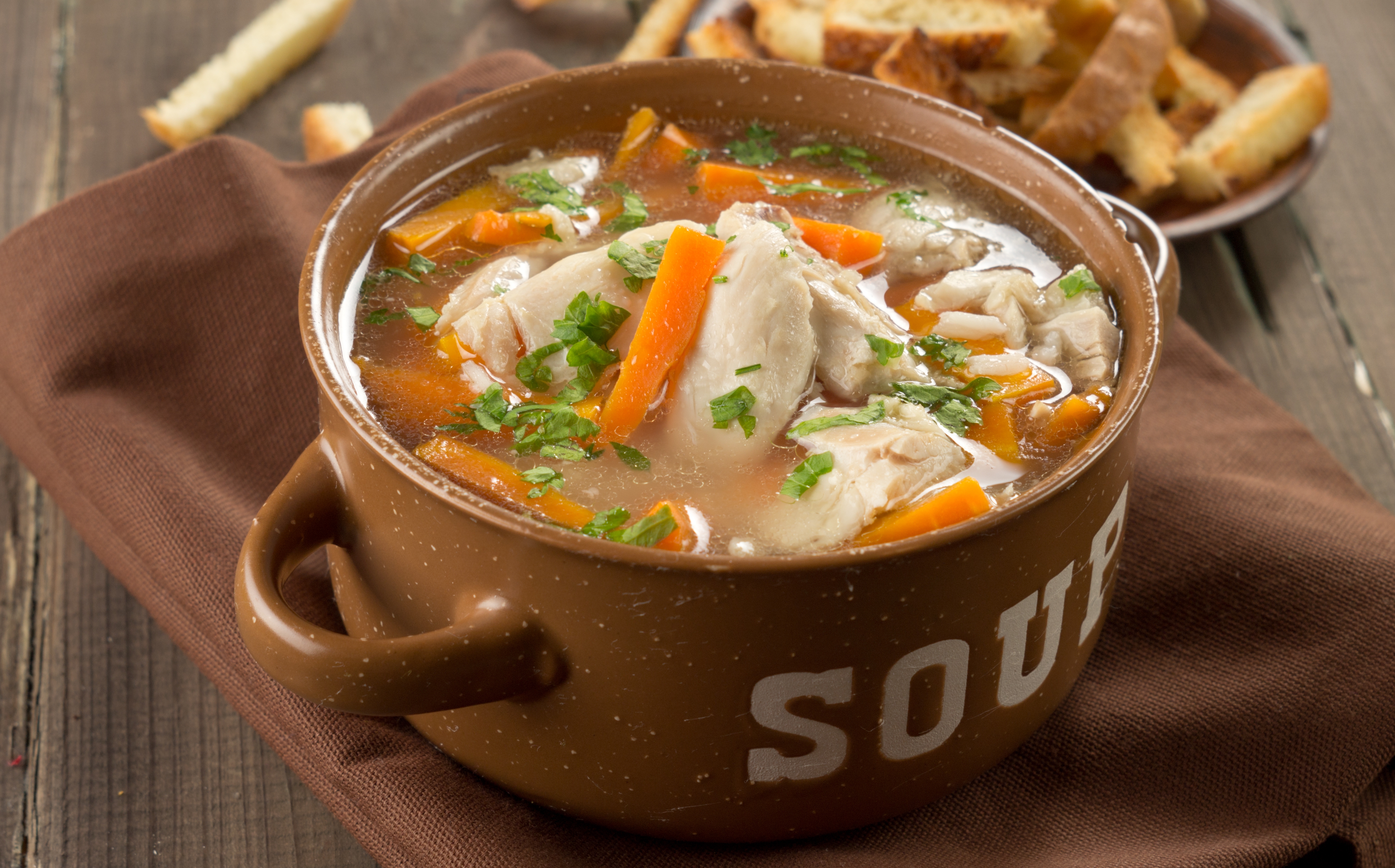 Milky white soup is the most nourishing?
The soup turned milky white thanks to fat.
In other words, milky white fish soup, broth, bone soup, duck rack soup and pig trotter soup are all soups containing a lot of oil.
If you like to cook vegetables with these milky white soups, you'd better remove most of the oil slick first. Vegetables' oil absorption ability is well known. Even if there are dozens of grams of oil, half a kilo of vegetables can suck them clean.
If you are losing weight, it is safer to drink clear soup.
Speaking of which, Dr. Clove suddenly thought of cream soup… It is also a heat bomb, so take care of yourself.
Healthy soup, starting from these 3 points
1. Drink soup, don't forget to drink [dregs]
The main nutrition of the broth is still in the meat. Remember to drink the meat residue and what's together when drinking the soup.
Just throw away the bones and debris.
Of course, the meat and fish that have been cooked in the soup cannot be wasted, and another dish can be made. For example, chicken breast can be completely torn into fine shreds, added with bamboo shoots and cucumber shreds, and mixed with seasoning juice. Nutrition is not wasted, and the taste is also very good!
Step 2 Try not to drink too hot soup
If you don't say scalding your mouth, your esophagus will also be scalded. If you burn it for so many years, you may even cause cancer.
Don't be so hard on yourself.
3. Salty soup can be replaced by porridge.
If you want something warm, porridge is also good.
The porridge contains almost no salt (don't tell Dr. Clove about preserved egg lean meat porridge… I can't hear it) and no fat. If you add a little coarse grain, it will be more nutritious.